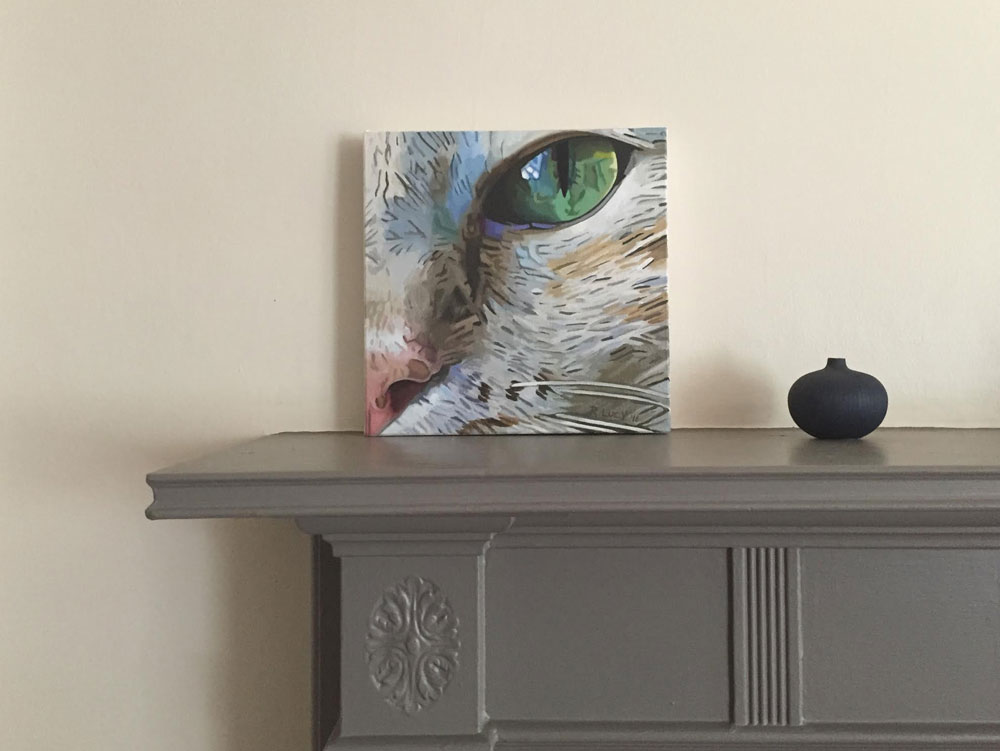 I love working with my clients to make the absolutely perfect portrait for them. I paint from a photo, so the first thing we do is pick the ideal photo that I will use as my source photo, and then we discuss backgrounds and size. I base the price of each portrait on the size of the canvas and the number of subjects.
The smallest canvas that I work on is 12×12 inches. I'm happy to work on any size or dimension larger than that.
For more than one subject, the canvas needs to be large enough to accommodate all of the faces that you want to see. Each additional subject is an additional cost based on the size of the painting as well.
I ask for 50% of the price of the portrait as a down payment, and the balance plus sales tax and shipping costs upon completion. As soon as I receive the down payment, your portrait will be in line behind however many commissions that I have already. Please let me know if you have a specific date (birthday, holiday, etc ) that you would like your portrait for and I will do my best to accommodate you.
For more information and a quote, please contact me.